Seawest Marine Services – 'Sea it our way'.
SeaWest Marine Services is a rapidly growing Western Australian owned and Western Australian based marine services company. Located in Bibra Lake, near Fremantle, we provide competitive, professional marine services Australia wide.
Our modern, reliable and safe vessels are operated by highly experienced, reliable crew complemented by complete onshore support.
'Seawest actively encourages the employment of Indigenous Australians together with Australians from all cultural backgrounds. We strive to create a culture that values diversity and respect for all employees'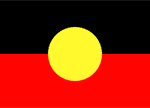 SeaWest Marine Services has over 25 years of experience in Australian commercial marine operations and in support of the Oil and gas, mining and construction sectors.
Our extensive experience in operational and technical expertise means we intimately understand your requirements for marine vessel operations.
The vessels we offer are specifically suited to the unique requirements of the following operations:
Hydrographic Survey Operations
Crew transfer
Dredge Operations
Inshore Construction Support
Barge operations
Manning Services
Tug operations
Mooring support
Environmental survey
Dive Support
Emergency response support
Offshore marine security
We manage our crews under the latest Awards and pride ourselves in our reliable vessels, safe procedures and the professionalism of our staff.
SeaWest Marine Services is committed to providing a professional service with reliable, experienced personnel with a commitment to zero harm.