Our Business
Seawest Marine Services is a Western Australian family owned and operated company which provides first class marine services to clients on major projects throughout Australia. Our fleet is currently supporting major oil and gas, dredging and a variety of Marine projects. We have operated for over 25 years, with our head office located in Bibra Lake near the West Australian port city of Fremantle. To support our expanding operations in the north of Australia, we also maintain offices in Pt Hedland, Western Australia.
'Seawest actively encourages the employment of Indigenous Australians together with Australians from all cultural backgrounds. We strive to create a culture that values diversity and respect for all employees'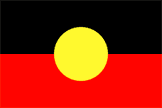 Our fleet of vessels offers clients specific maritime support solutions enhanced by experience, effective procedures and a commitment to safety.
Seawest Marine Services's objectives are:
 To manage our fleet to the highest professional standards with continual improvement to the operations and associated management systems;
To comply with all relevant legislation and regulations;
To ensure the safety of personnel, the vessel, onboard equipment and cargo;
To comply strictly with environmental regulations;
Policy and programs to encourage the employment of Indigenous Australians and all cultural groups.
To grow the company's business activities using our effective management structure;
 To meet our customers' expectations regarding all contractual and operational conditions