About Seawest Marine Services
Seawest Marine Services is a Western Australian family owned and operated company which provides first class marine services to clients on major projects throughout Australia.
Our fleet is currently supporting major oil and gas, dredging and a variety of Marine projects.
We have operated for over 25 years, with our head office located in the West Australian port city of Fremantle. To support our expanding operations in the north of Australia, we also maintain offices in Pt Hedland, Western Australia.
Our fleet of vessels offers clients specific maritime support solutions enhanced by experience, effective procedures and a commitment to safety.
'Seawest actively encourages the employment of Indigenous Australians together with Australians from all cultural backgrounds. We strive to create a culture that values diversity and respect for all employees'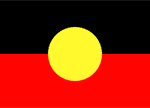 Success built on sound operating principles
Seawest Marine Services objectives are:
To manage our fleet to the highest professional standards with continual improvement to the operations and associated management systems;
To comply with all relevant legislation and regulations;
To ensure the safety of personnel, the vessel, onboard equipment and cargo;
To comply strictly with environmental regulations;
To grow the company's business activities using our effective management structure;
To meet our customers' expectations regarding all contractual and operational conditions
Diversity, Fairness and a commitment to our program of Indigenous Australian employment.
A solid track record
Seawest Marine Services has undertaken a wide range of maritime support activities for a diverse group of clients.
Our clients include URS Australia, Coffeys, Sinclair Knight Merz, Rio Tinto, BHP Billiton, Boskalis Australia, Van Oord, Dredging International, Jan de Nul, and Cape Lambert Iron Ore.
An organisation committed to management excellence
The Directors of Seawest Marine Services have broad and successful experience in business management, including the development of operational, safety, and environmental procedures and quality assurance.
Our strong maritime backgrounds mean that we can provide solutions to marine technical problems. Working in such a specialised industry has allowed us to appreciate the risks and shortcomings of compromising vessel suitability.
Because of this, Seawest Marine Services's vessels are specifically modified to meet the unique requirements of the following roles:
Fast crew/supply vessel operations;
Work boats;
Coastal construction projects;
Dive support;
Geophysical/geotechnical support;
Hydrographic/environmental survey operations;
Crew change;
Dredge support;
Ocean and coastal towing; and
Shallow water anchor handling.